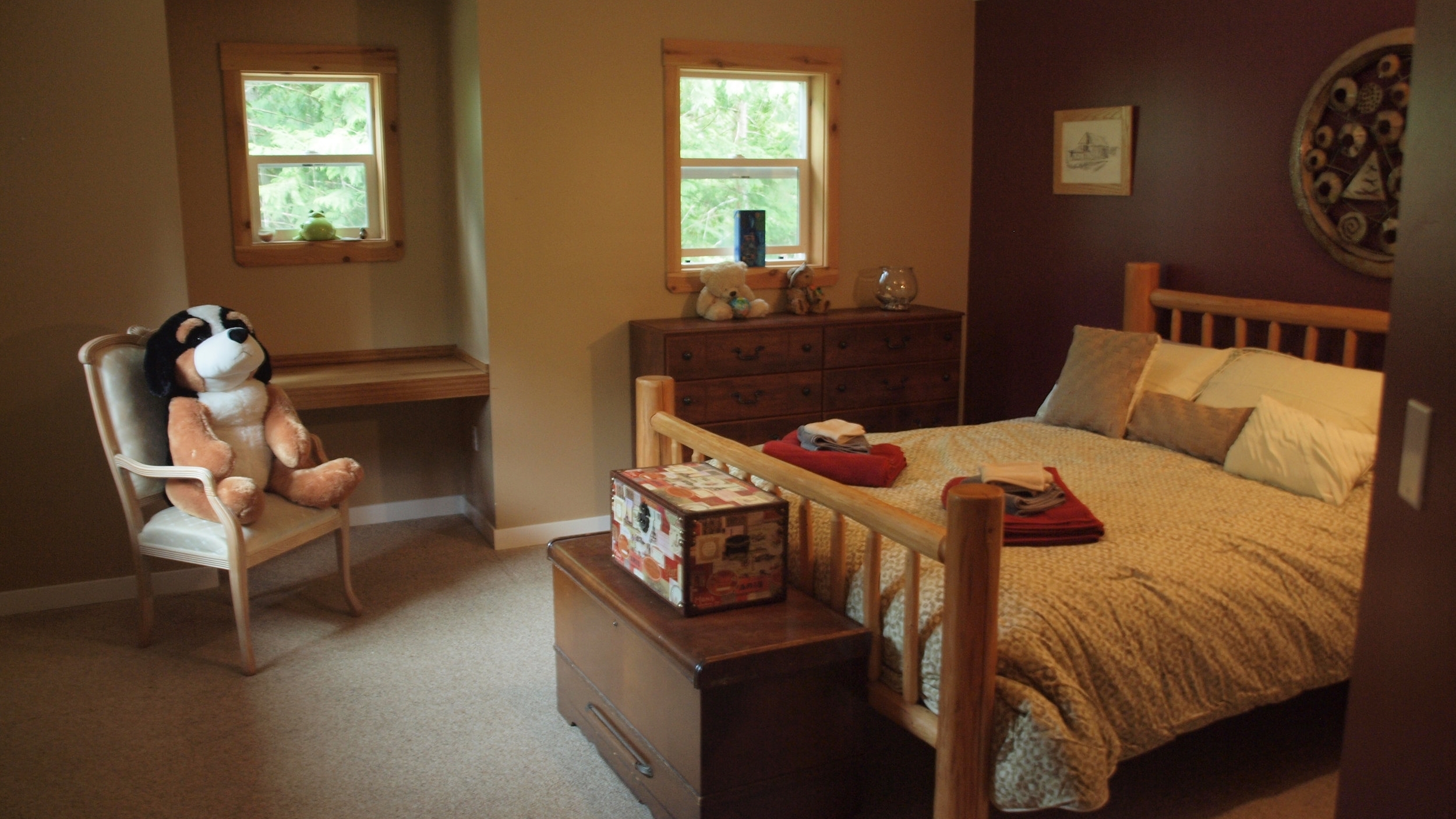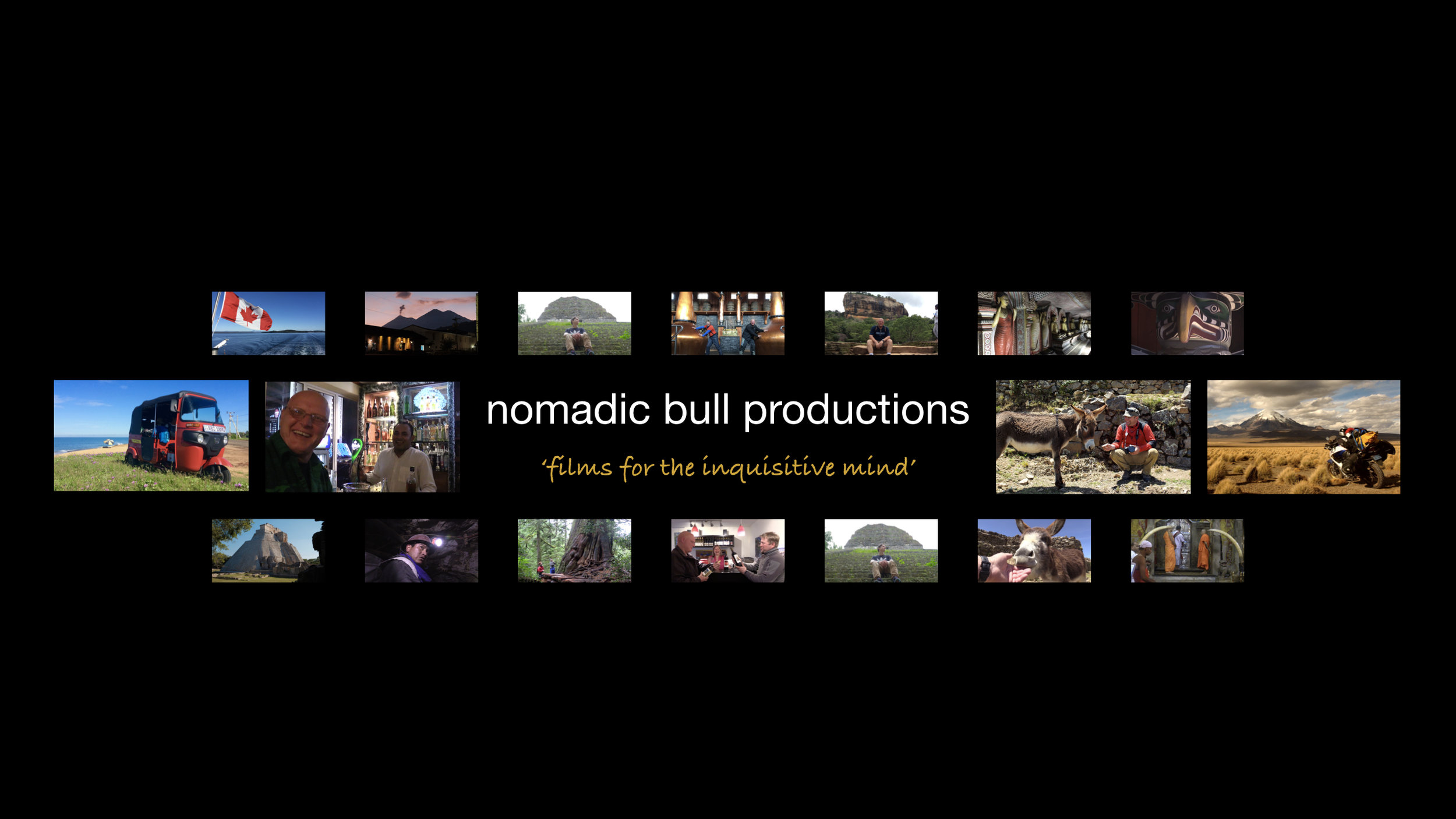 The NOMADIC BULL is a funky down country home B & B on beautiful 'Gabe,' (short for Gabriola Island). It is run by myself, my son Cole, and our Black Lab, Heidi. It is conveniently located five minutes from the ferry, three minutes from the village and anywhere from five to 15 minutes from most of the beaches.
Check availability
There are two rooms to choose from. Both have queen sized beds, flat screen TVs, DVD players and wifi. The living room is open to all and if there's a chill in the air I can light a fire. A Continental Breakfast can be had either in the kitchen or on the deck if the weather plays nice. On the same deck, or by the pond, you can relax in a 'Gabe Chair' and read a book....or catch frogs. The Gabe chairs were lovingly made by my son and I.
As for pets...sorry - no pets allowed. Heidi's a beautiful dog but she's also a bit territorial so other pets might feel a tad uncomfortable so we've decided to nip that in the bud. And just so you know, Heidi is not permitted upstairs or in the common areas.
Disclaimer: The Nomadic Bull is not a romantic retreat for newlyweds. It does not lie on waters edge or have a jacuzzi on the deck or offer yoga in the morning. It doesn't offer secluded living areas away from the main house and is not built from reclaimed wood from the beach. When I made the decision to open a B & B I tracked back through my past and revisited those times and places where I stayed at B & Bs that were run by locals that were ambassadors to their towns, to their counties and to their historical past. They were B & Bs in England and Wales and Scotland where stairs were climbed, stories were told, nuggets shared and breakfast was held around a battered table in the kitchen in the morn. I remember those times with fondness as each visit enhanced my time on the road. Each stay was a play, a play with new and interesting characters that allowed me in and allowed me to be a part of the production. What we offer at the Nomadic Bull is not just a room for the night. We offer a home and all its trappings for the length of your stay. We offer a half acre with a pond and Gabe Chairs on a cedar deck milled from wood felled from the property. We offer a place to use as a base while you and your family explore Gabe. It is our intention to emulate those ambassadors of England and Wales so you'll feel it was time and money well spent. After all, we are quite social and we wouldn't be too fussed if you spread the word about this cool little place on a cool little Gulf Island called Gabriola. Look forward to meeting you.
Remember...it's the best Gulf Island!
For more information or to book please fill in the form below. Thank you.